LAOS GOLF DESTINATIONS
Enjoy both of our Laos Golf Holidays destinations for the range of styles from suburban city layouts to pastoral countryside views and a romantic up-country retreat. Not only does Laos offer great golf destinations, like Vientiane and Luang Prabang, they also offer splendid sightseeing attractions with interesting cultural and historical touring opportunities. For those who crave active involvement during their holiday, cycling and motorcycle day trips are a popular way of breaking free from the herd and blazing your own trail. Not to be overlooked in Laos are the exquisite dining, shopping, and nightlife choices.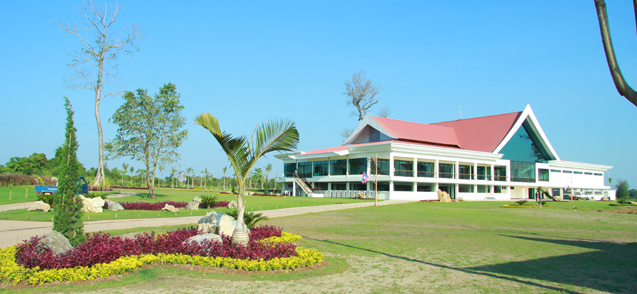 Laos Golf Holidays is partnered with two Laos Golf destinations offering a variety of landscape and ambience options for your Laos Golf Holiday. Laos Golf is world standard and its growth is characterized by attention to detail and quality rather than a race for quantity. This understanding of golfers, and the golf traveler in particular, presents you with an opportunity for achieving a unique golf experience that friends and colleagues will appreciate hearing you describe. The country is relatively new on the world tourism map but has achieved World Heritage status for their preservation of historic sites and archeological ruins.
Our two Laos Golf Holidays partner destinations, Vientiane and Luang Prabang, range in ambience from suburban city tracks and tranquil countryside courses to an up-country romantic riverside retreat. In addition to being great golf destinations, they are very popular sightseeing destinations with interesting cultural and historical touring attractions, active cycling and motorcycle day trips, and with an ample selection of dining, shopping, and nightlife indulgences.
Browse our Laos Golf Holidays golf destinations below and when you are ready please contact one of our Laos Golf destination professionals for answers to all of your questions.
Golf in Vientiane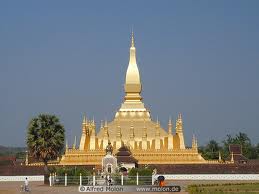 Vientiane is an historic city with an interesting mix of cultures and lifestyles mingling side by side in a very laid back manner. Country club golf is what you will find in this city that makes you feel like you are on a motion picture set for a colonial Indochine film. Golf course quality reigns supreme over quantity in Vientiane, but demand is spurring new course development.
About Vientiane
Golf Courses in Vientiane
Golf in Luang Prabang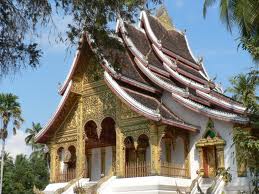 Nestled among verdant foothills, serene rice fields, and the Mekong River, exotic Luang Prabang Golf Club, and the UNESCO World Heritage city, Luang Prabang, linger in Laos tranquility. Schedule your holiday visit to partake of Luang Prabang's rare tour attractions, or to tee it up on the golf course every day. You'll never tire of the course and scenery. And you'll not run out of interesting sightseeing activities.
About Luang Prabang
Golf Courses in Luang Prabang