Our recommended hotels all get great reviews from guests and are ranked highly by us and everyone else. Please examine the menu of boutique, institutional, and budget hotel options below and contact one of our hospitality professionals to discuss the particulars of interest to you.
---
VIENTIANE HOTELS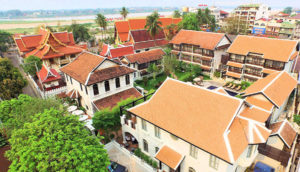 Ansara Hotel
PO Box 622, Quai Fa Ngum, Ban Vat Chan Tha, Hom 5 Muang Chanthabury, Vientiane, Lao PDR.
Ansara Hotel is Vientiane's boutique destination that will delight the visitor at first sight. A unique visual treat in the heart of the capital, with just 24 rooms and 4 suites, the hotel combines quiet sophistication with genuine functionality. Elegant yet relaxed, it exudes the warm and inviting feel of a private home while professionally addressing our guests' needs for comfort and practicality.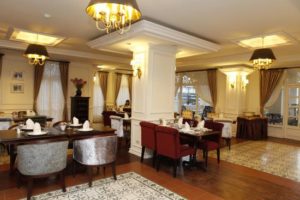 Dhavara Boutique Hotel
25 Manthalath Road , Ban Xieng Ngeun, Chanthabouly District, Vientiane
Luxurious, big rooms with private balconies, right in the city centre. This boutique hotel will introduce you to the charm of Lao culture and tradition. Dhavara Boutique Hotel is located in the heart of Vientiane. You can easily access the city's attraction and spend your day sightseeing. The hotel offers you a variety of room types including facilities that will meet your needs. You will experience the taste of Laos through their.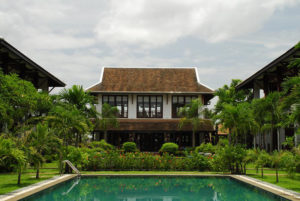 Green Park Boutique Hotel
12 Khouvieng Road, Ban Nongchanh | P.O. Box 9698, Vientiane, Laos
Green Park Boutique Hotel, captures a Lao style orientation with a contemporary architecture. A stylish, luxury and relaxing hotel in Vientiane.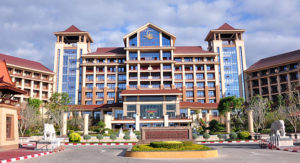 Landmark Mekong Riverside Hotel
25 Manthalath Road , Ban Xieng Ngeun, Chanthabouly District، Vientiane
If what you're looking for is a conveniently located hotel in Vientiane, look no further than Landmark Mekong Riverside Hotel. The hotel is not too far from the city center: just 5 km away, and it normally takes about 15 minutes to reach the airport. With its convenient location, the hotel offers easy access to the city's must-see destinations.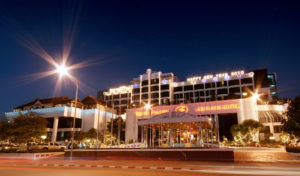 Lao Plaza Hotel
PO Box 622, Quai Fa Ngum, Ban Vat Chan Tha, Hom 5 Muang Chanthabury, Vientiane, Lao PDR.
Lao Plaza Hotel is located in Laos where rich culture and historic temples can be found around town. This hotel is situated in the heart of the capital's vibrant business and entertainment districts as it has been created to dominate the growing skyline. This property aims to provide guests with ultimate relaxation from its unique stylish facilities such as the business center.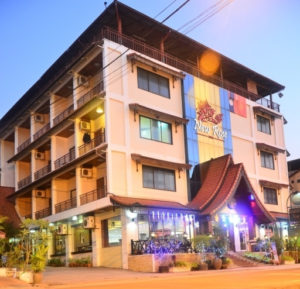 New Rose Boutique Hotel
25 Manthalath Road , Ban Xieng Ngeun, Chanthabouly District، Vientiane
A boutique hotel, located in the heart of Vientiane. The hotel is walking distance to many restaurants, cafes and pubs plus the famous night market on the Mekong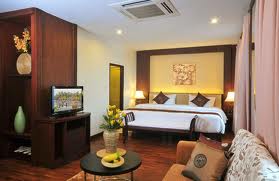 Salana Boutique Hotel
Chao Anou Road, 112 | Ban Wat Chan, Chanthabouly District, Vientiane, Laos
Location is a big plus for this cozy boutique property that is renowned for being convenient to everything and for its courteous bilingual staff. Walk out the front door and you are almost there because almost everything is there waiting for you. From the moment you arrive you'll begin to appreciate the tastefully appointed rooms and premises. Then you will begin to notice how amazingly quiet it is despite being so conveniently situated in the center of everything and just steps away from the Mekong River. The Internet is up to speed and the comfy beds make resting a dream. Rent a bicycle from the hotel and tour the city at your leisure. Cycling is quite popular in Vientiane. If there is a drawback to this property, the only one would be the lack of a pool. Otherwise, it is a good choice.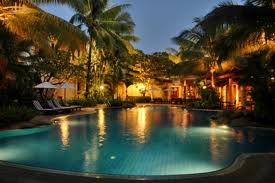 Settha Palace Hotel
6 Pang Kham Street | PO Box 1618, Vientiane, Laos
Here is a refined, and stately elegant, colonial hotel that picks you up at the airport in a classic London Taxi. Enter the lobby, view the high ceiling and period furniture and feel like you're starring in one of those movie classics about Indo China during colonial times. Handcrafted woods decorate the lobby and the spacious rooms appointed with colonial era furnishings. Housekeeping is meticulous by genuinely friendly staff. Dining is a treat at this property where they serve both Lao and French cuisine in a proper ambience and the bar is most comfortable for a cocktail or aperitif. The pool area and tropical garden are great places to unwind after a great round of golf and sightseeing as you begin to contemplate dinner. Vientiane is a laid back city but this hotel is especially quiet and always the right temperature.
LUANG PRABANG HOTELS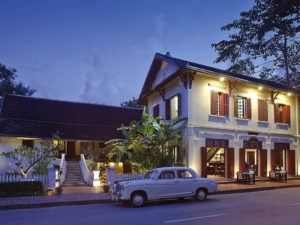 3 Nagas Luang Prabang MGallery by Sofitel
Vat Nong Village Luang Prabang, 0600, Lao PDR
3 Nagas is a charming boutique hotel located in the center of Luang Prabang's UNESCO World Heritage site. The hotel is 15 rooms in 3 restored historical houses, blending contemporary style with traditional architecture and a gorgeous courtyard garden. Our address in the center of town within a short walk to major tourist attractions such as more than 30 Temples, two Rivers and the Night Market makes 3 Nagas the perfect place to enjoy the idyllic Lao lifestyle for leisure.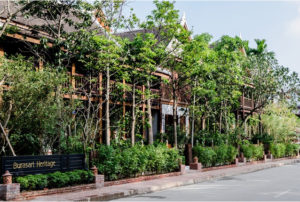 Burasari Heritage, Luang Prabang
44-47 Unit 03 ,Khiri Village, Kingitsarath Road, Luang Prabang Old Town, Luang Prabang, Laos
Burasari Heritage Luang Prabang is a beautiful traditional, charming colonial hotel situated in the magical city of Luang Prabang near the River Khan. The Burasari Heritage is an exact image of what life was like during the 19th century French Indochina History enclose the hotel. All the recently renovated guest rooms are having a stylish and warm décor with wooden floors, that add a soft and chic touch with deluxe amenities.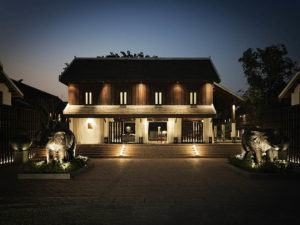 Sofitel Luang Prabang
Manomai, Luang Prabang, 0600 Lao PDR
Surrender to the peace and tranquility that surrounds this spiritual sanctuary. Located in Ban Mano, a quiet residential area within easy walking distance, Sofitel Luang Prabang offers wide ranges of services and top-notch facilities to enhance your stay.
Each clay-roofed suite is a shrine to wellbeing with towering ceilings and elegantly crafted furnishings. Contemplate misty Lao skies from a private garden,oversized outdoor bathtub or private pool, or soak up the sun around a glistening pool in the main garden.