LAOS GOLF TOURS & PACKAGES
Laos Golf Packages by Laos Golf Holidays are certain to fulfill your golf expectations and satisfy your priorities—for individual golf recreation, for small group outings, or for MICE business events. Your satisfaction is assured by more than a decade of golf tour expertise; and by feedback from thousands of our international and regional golf guests whose satisfaction has evolved all of our Golf Packages into the tried and true favorites. But your satisfaction is enhanced even more when you customize and personalize any of our packages for maximum flexibility according to your priorities.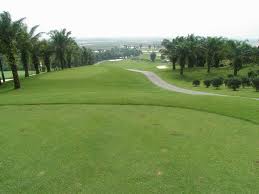 All of the bases are covered. You'll enjoy comfortable ground transportation, quality dining and hotels, and exciting side trips and tours. All of your golf playing arrangements, whether for individual tee times or a group shotgun start, can be managed by Laos Golf Holidays. We can provide cocktail receptions and manage your tournament pairings, marshal the pace of play, post scores, and emcee your awards banquet.
Pick packages that interest you from the menu below and contact one of our courteous package professionals to discuss any customizations you may require. Vientiane and Luang Prabang are the two developed golf tourism destinations in Laos. In addition to quality golf in these destinations, choose packages that include exciting side trips and interesting cultural tours convenient to the golf action, or select multi-country packages with neighboring countries.

 
 
________________________________________________________________________TOP
3 Day/2 Night All Golf Laos Getaway Package – Vientiane, Laos
This package is great for the avid golfer that wants to enjoy a 3 day/2 night Laos Golf Holidays getaway devoted completely to golf. Every course on the schedule offers a unique playing experience and our venues have been selected for their interesting and challenging layouts that are in fine condition and offer a variety of scenery and ambience. Of course, golfers have to eat and Vientiane is known for excellent and varied international cuisine. So, bring your appetite. Vientiane is also known for its shopping opportunities so bring your list. Please contact one of our Laos Golf Holidays package professionals for answers and booking assistance. A multi-entry Thai arrival visa may be an advantage depending on your overall itinerary.  (Read more)



 
 _______________________________________________________________________TOP
7 Day/6 Night Laos Golf Holiday – Luang Prabang & Vientiane, Laos
Nestled near verdant foothills, serene rice fields, and the Mekong River, exotic Luang Prabang Golf Club, and the UNESCO World Heritage city, Luang Prabang, rest in Laos tranquility. This resort course covers gently rolling terrain with interesting water features coming into play on seven of the eighteen holes. Like all Laos Golf Holiday courses, Luang Prabang's dining and locker facilities are world class. Use this opportunity to visit Luang Prabang's rare tour attractions or play golf every day. Most popular among the sights to see are the Xieng Thong Temple built in 1560, a UNESCO world heritage site; the Pak Ou Cave Tour by Riverboat; the Elephant Riding & Trekking Tour; the Tad Sae Waterfalls; and Phoussi Hill Temples & Museum.  (Read more)


 
 _______________________________________________________________________TOP
5 Day/3 Night Laid Back Laos Golf Package – Vientiane, Laos
This Laos Golf Holidays package is ideal for the golfer that wants to relax, dine, play golf and kick back for 5 days/3 nights in Vientiane, Laos. Each one of our courses has been chosen for its interesting and challenging features, and for its typically fine conditioning and clubhouse amenities. Of course, there are attractions to see and Vientiane is famous for fine and varied international cuisine. So, arrive hungry. And get in some last minute shopping before your return flight. Please contact one of our Laos Golf Holidays package professionals for answers and booking assistance. A multi-entry Thai arrival visa may be an advantage depending on your overall itinerary.  (Read more)



 
________________________________________________________________________TOP
3 Day/2 Night Exotic Laos Getaway – Luang Prabang, Laos
Nestled near verdant foothills, serene rice fields, and the Mekong River, exotic Luang Prabang Golf Club, and the historic Luang Prabang World Heritage community, rest in Laos tranquility. This resort course covers gently rolling terrain with interesting water features coming into play on seven of the eighteen holes. Like all Laos Golf Holiday courses, Luang Prabang's dining and locker facilities are world class.  (Read more)


 
________________________________________________________________________ TOP
4 Day/3 Night Cross Border Laos Golf Trip – Vientiane, Laos/Nong Khai, Thailand
Here is a Laos Golf Holidays package that is popular for its cross border appeal and for its four days of golf at the premier courses of the region. After a short flight you'll arrive in Northeast Thailand and transfer out to Victory Park Golf & Country Club for a round of golf you are sure to enjoy. Afterward, you'll cross the mighty Mekong River into Laos and check-in at your hotel in Vientiane. Three consecutive days in Vientiane enjoying Laos Golf Holidays golf at the capital city's top courses round out this popular trip. Of course, there are attractions to see and Vientiane is renowned for superb international dining. Please contact one of our Laos Golf Holidays package professionals for answers and booking assistance. A multi-entry Thai arrival visa may be an advantage depending on your overall itinerary.  (Read more)

 
________________________________________________________________________TOP
2 County/13 Day World Heritage Golf Excursion – Laos & Thailand
One of our most popular tour packages is the Laos Golf Holidays 2 Country 13 Day Excursion. Avid golfers love this trip because it satisfies even the most demanding golf appetites. All of the courses are interesting and challenging in a variety of settings ranging from level suburban and gently undulating countryside, to impressive mountain views. The package includes eleven hotel night accommodations, up to ten rounds of golf, and all transfers along the way. If you enjoy feeling like you are going somewhere, this is the trip for you, especially, if you have an insatiable appetite for golf.  (Read more)

 
________________________________________________________________________TOP
3 Country/16 Day World Heritage Golf Excursion – Laos, Thailand & Cambodia
Seeing the sights and playing lots of golf for 16 days in three different countries is the ideal package for active and culturally inquisitive travelers. The nice thing about this and all of our other Laos Golf Holidays vacations is that you can add or subtract the golf to achieve your perfect ratio of golf to sightseeing. We want you to specify the balance of activity and relaxation that fits your pace, lifestyle, and cultural interests. And there is so much culture and golf for you to enjoy in this very popular 3 Country/16 Day Golf Holiday Excursion through Laos, Thailand, and Cambodia.  (Read more)