ABOUT LAOS GOLF HOLIDAYS
Laos Golf Holidays is the regional leader in golf holiday itineraries, accommodations, and tour packages to Asia's best golf destinations. Golfers from all over the world and from within Asia annually prevail upon Laos Golf Holidays to ensure them the kind of relaxed, well-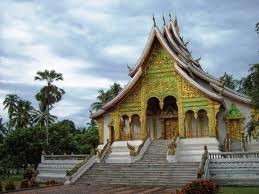 organized, Laos golf luxury vacation they know they can expect from over ten years of Asia golf specialization throughout Laos, Thailand, Vietnam, Cambodia, and Malaysia.
Laos Golf Holidays attends to every detail of your event or vacation with golf venue arrangements, preferred hotel accommodations, air and ground transportation, receptions, awards banquets, and dining options with the full flexibility and freedom to customize your Laos Golf Holiday experience to your own preferences.
Service is our strong point and every member of our staff radiates innate congeniality and is trained to professional international standards in language, logistics, and hospitality.
There is no group too large or too small to enjoy the custom flexibility of personalized Laos Golf Holidays itineraries and packages. Join the tens of thousands of satisfied guests of our Golf Holidays group—many of whom come back year after year—and reward yourself, your family, or your group with the value and pleasure of a golf vacation made memorable for all the right reasons.
To get started booking your Laos Golf Holiday select one of the following:
Find the Laos Golf Destination right for you
Search for Golf Courses in Laos
Look for Hotels to stay at on your Laos golf holiday
Browse available Laos golf packages 
To get immediate advice or answers to your Malaysia golf holiday questions, please contact us!