Vientiane Club KM6 Ban Nonesavang, Vientiane
Holes: 9-hole course set in a beautifully serene landscape
Yardage: 3200 yards
Par: 72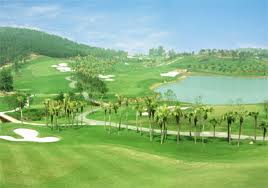 New York is so nice they named it twice. This course is so nice you'll be glad to play it twice. And you'll need to if you want to get in 18 holes because it is a nine hole track.
KM 6 – which is the nickname and ordinate for its location at kilometer 6 along Highway 13 heading northeast from the center of Vientiane – is where local expats gather for their regular games. The location is quite convenient and accessible but the reason they congregate at KM 6 is to enjoy a very well kept Laos Golf Holidays golf course that is tight in places and rewards good shot making over a distance for nine holes that doesn't wear down the senior golfer.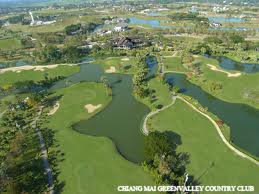 Trees line the fairways and insulate the tee boxes from distractions. It is reminiscent of traditional U.S. courses from the middle of last century. You may be surprised on the second, fourth, and fifth holes to see trees out in the fairways choking down the landing areas and narrowing the paths to the greens. Locals have a decided edge on these holes.
It is a busy course on the weekends and some weekday mornings. There are only three water hazards but you have to play over them on five different holes.  The greens are sweet and the bunker sand is consistent. Food in the clubhouse is tasty and good value for money. Please contact one of our courteous Laos Golf Holidays booking professionals now for answers and assistance.